5 Tips to Help Prepare Your Garden for Spring
Jul 16, 2019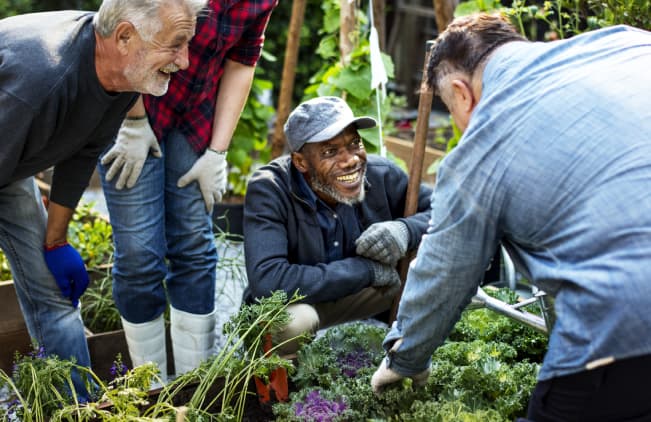 Has the winter blues got you down?

Get back to your best so you can prepare your garden for spring with help from Meritene Strength & Vitality's shakes and soups . Whether it's pruning apple or pear trees, clearing winter debris or simply making sure hungry birds have enough to eat or drink, there's plenty to do at this time of year.

But February can also be challenging: the chilly weather, gloomy afternoons and the general sluggishness that usually comes with them can leave us tempted to shut ourselves away and retreat into hibernating mode – at the expense of passions like gardening.

If you're feeling run down, have lost your appetite or recovering, Meritene Strength & Vitality could help. Designed by expert nutritionists, its shakes and soups can help you get back to your best. They're packed with vitamin B2, B6 and C to help combat tiredness; vitamin D and calcium to help support bones; plenty of protein to help maintain muscle; and zinc and iron to help support the immune system.

This makes Meritene Strength & Vitality great for the winter blues, and could be just what you need to flex your green fingers ahead of spring.

Here are five tips to get you started:

1. You probably haven't been out in the garden for a while, so wrap up and take stock. You're bound to find the first snowdrops unfolding amidst the chill, followed by aconites. You'll also see hellebores.

2. Winter debris and even snow are likely to have piled up over the colder months. Brush snow off trees and shrubs so they don't overload and break, and clean out the gutters of greenhouses and conservatories.

3. This time of year is especially hard on birds, so give them a helping hand by ensuring feeders are well-stocked and bird baths are not frozen over. If your garden doesn't have bird baths, fresh water in a heavy container will work too.

4. Pruning apple and pear trees is a great winter task. They will be fully dormant, so the cut will have lots of time to heal by the time sap starts to flow in the spring.

5. Plan the gardening year ahead. Order your seed catalogues or pay the garden centre a visit, and decide what you want to grow in your vegetable plot. You could also start sowing chillies, preparing beds, and planting rhubarb crowns.

Our warming Love Your Leftovers soup is the perfect thing to tuck into after an afternoon of gardening. Read the recipe here.